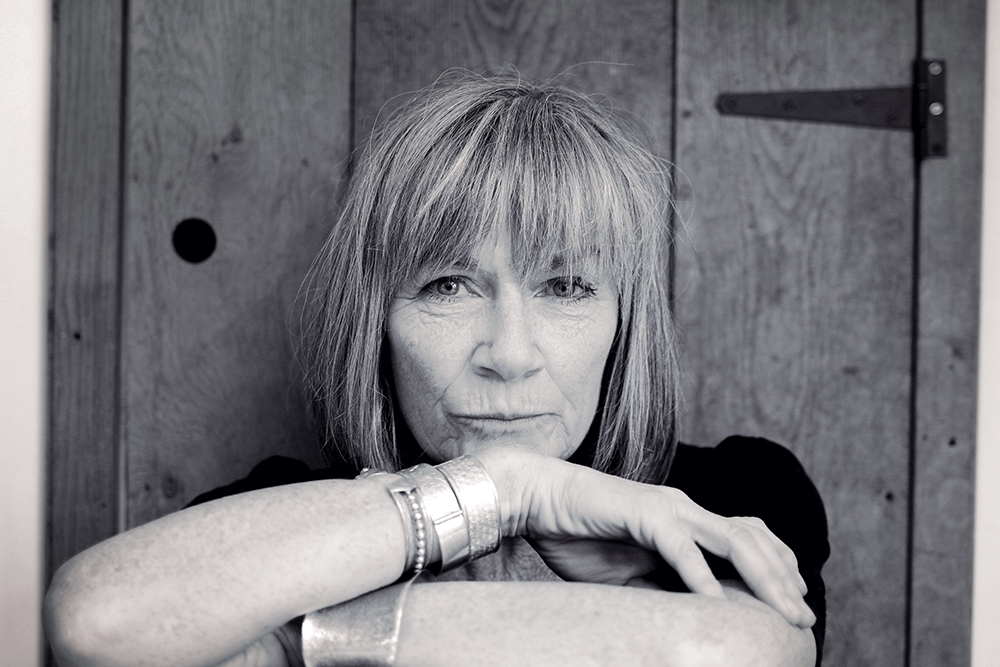 Nell Leyshon is a British dramatist and novelist born in Glastonbury, Somerset. At the age of eleven, she moved to a small farming village on the edge of the Somerset Levels.
Her education was mixed: grammar school, comprehensive, progressive school. She followed this with a year at art college before moving to London.
A first career culminated in working as a Production Assistant then Producer in TV commercials for directors including Ridley and Tony Scott. An early attempt at writing made her realise she needed some structure and an education. She gave up her film work and spent a year in Spain.
In 1988 she had her first son and went to the University of Southampton as a mature student. After graduating she had her second son and six months after he was born she started writing seriously. Her first attempts at novels were with a baby on her lap. She burned a lot of the early writing, and finally started on Black Dirt, which was her first published novel.
When she was struggling with writing prose, she attempted a radio play and it got her a commission from BBC Radio 4. That play, Milk, went on to win the Richard Imison Award for best first radio play. She then attempted a play The Farm, which was runner up for the Meyer Whitworth Award.
Black Dirt came out in 2005 and was long-listed for the Orange Prize and runner up for the Commonwealth Prize.
In the subsequent years, she alternated the three forms: prose, drama and radio.
Her third novel, The Colour of Milk, came out from Penguin in May 2012 and was published worldwide, winning the Prix de l'Union Interalliee and was nominated for the Prix Femina. It was voted the book of the year in Spain. Memoirs of a Dipper was published in 2015.
Her second play, Comfort me with Apples, won an Evening Standard Award for the most promising playwright, was shortlisted for the Susan Smith Blackburn Award, and nominated for an Olivier Award. She adapted Don't Look Now for Sheffield and the Lyric, Hammersmith. The play Bedlam was the first play written by a woman to be performed at Shakespeare's Globe. She has written plays for National Theatre Connections, Theatre Newfoundland and Labrador, Theatre Royal, Plymouth, and RADA.
Her radio work includes many dramas for BBC Radio 3 and 4, including the play Glass Eels, and a special Women's Hour series on teenage mental health.
In 2014 she wrote her first libretto, The River Keeper, for Streetwise Opera, who work with homeless people.
While her children were young, Nell taught adult students wanting to return to education. As her children got older she used her teaching skills to work with
marginalised communities, including recovering addicts, mental health service users, gypsies and, in Labrador, aboriginal peoples. She taught and mentored creative writing and performance, focusing on developing skills and self esteem, and, always, the writer's own original voice.
She is on the Management Committee for the Society of Authors, and an occasional lecturer at Goldsmiths University.
Interviews